LANDEN LEWIS JOINS ROPER RACING IN THE #04 CARQUEST CHEVROLET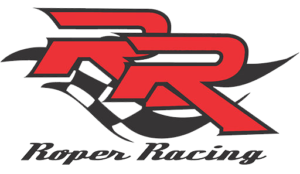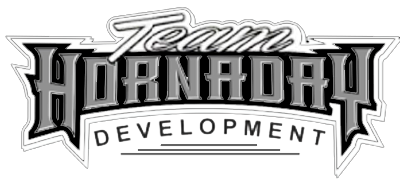 FOR IMMEDIATE RELEASE
Series: NASCAR Craftsman Truck Series
Team: Roper Racing
Driver: Landen Lewis
Mooresville, NC. (July 4th, 2023) – Roper Racing, a prominent contender in the NASCAR Craftsman Truck Series, is thrilled to announce the addition of Landon Lewis to their racing team. Lewis will make his series debut in the number 04 Carquest Auto Parts Chevrolet at the upcoming event held at Mid-Ohio Sports Car Course.
Having displayed remarkable talent and determination throughout his racing career, Landen Lewis is poised to make a significant impact on the track in the truck series. Joining forces with Roper Racing. Lewis expressed his gratitude, stating, "This has been a dream of mine to compete in the NASCAR Truck series and I can not wait to make my debut in the number 04 Carquest Chevy for Roper Racing." He continued, "I want to thank Cory Roper and everyone at Roper Racing for this incredible opportunity. I am honored to be a part of such a dedicated team and I'm excited to take on another road course behind the wheel of the Carquest Auto Parts Chevrolet."
Craig Roper, team manager for Roper Racing, shared his enthusiasm about Lewis joining the team, remarking, "We're excited to have Landen in the truck, we have watched him in the ARCA series and feel confident that he will do a great job. Even though he will be a rookie in the truck series for this race, I think we'll see some veteran-like driving from young Landen." But what is the end goal with a rookie in the truck? "Normally the answer to this question with a rookie driver would be just to run all the laps, help Landen learn the truck, and have a solid day, but with Bruce as a crew chief and with Landen's talent, I think we'll have a shot at winning this race," Stated Craig.
Bruce Cook will be Landen's Crew Chief and the two have had remarkable success in the ARCA West Series this season and last. The two have a bond and have been finding their way to Victory Lane in the series, with a recent win at Portland International Raceway in Oregon, "We have a lot of confidence in Bruce as well." Roper said. "He has helped Roper Racing find speed and has put together some great finishes this year with a driver he hasn't worked with before, so having Bruce and Landen together on our truck with their history is a great match-up, especially with this being a road course race and seeing what they were able to accomplish at Portland this year in the ARCA West car." So joining forces is setting sail to future endeavors for both driver and team alike. With ongoing support from Carquest, Chevrolet, and American Resurfacing Inc, they've played a vital role in the team's success and continued growth, and this is a step towards the future.
Roper Racing-
For more information about Roper Racing visit: www.roperracingteam.com.
Landen Lewis –
For more information about Landen Lewis visit www.LandenLewis.com
Media Contact: Please contact via email at media@teamhornadaydevelopment.com