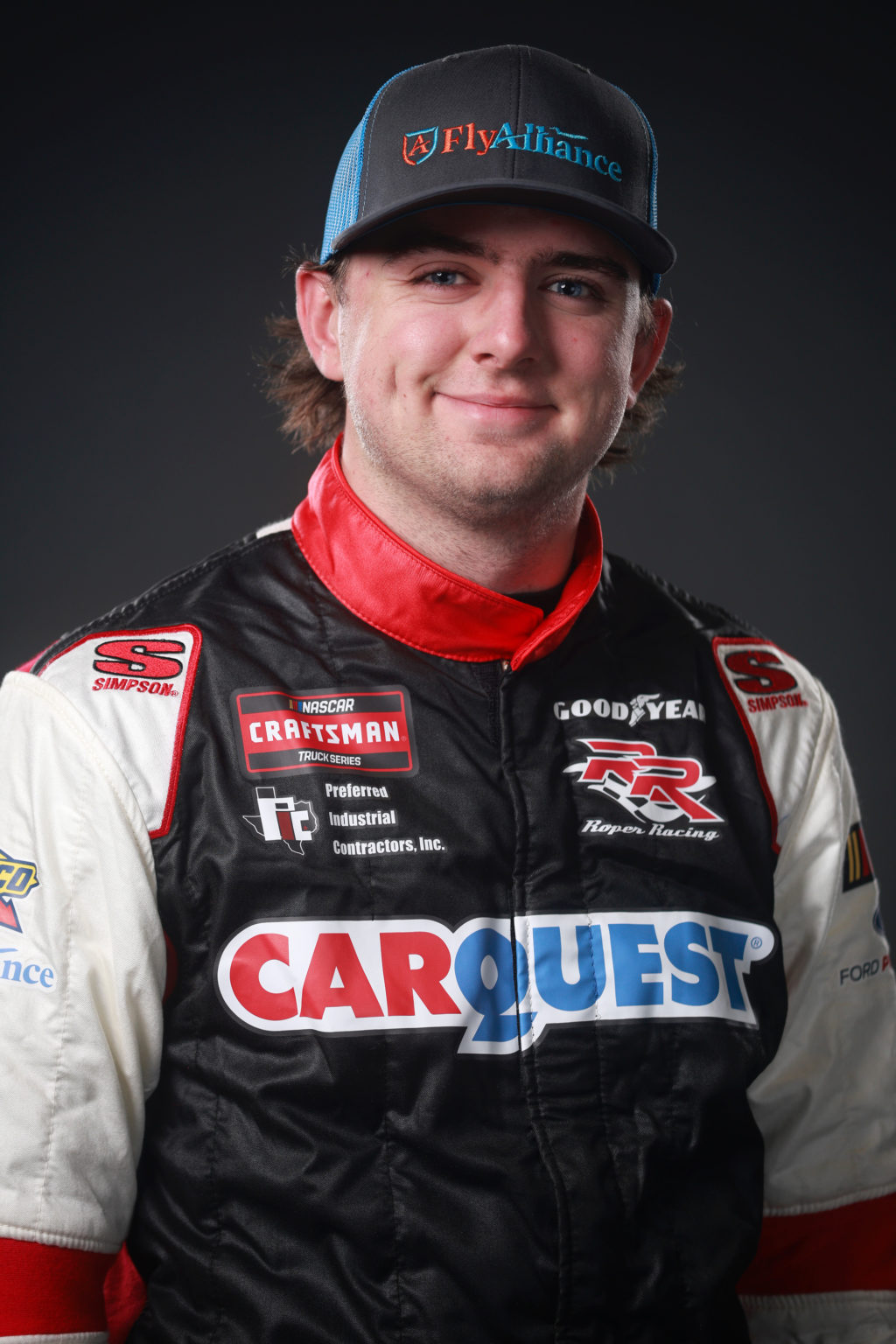 Driver: Kaden Honeycutt
Age: 19
Hometown: Aledo Texas
Highlights
2020: Kaden competed in Dirt Modifieds and Dirt Late Models. He ended the season with 19 wins, 28 top 5s, and 34 top 10 finishes. He also competed in select Super Late Model events including the Blizzard Series at 5-Flags Speedway where he had 2 top 5 finishes. Kaden qualified 2nd and finished 5th in the famed Snowball Derby where he competed against the top super-late-model drivers in the country.
2021: Kaden competed full-time in the Solid Rock Carriers CARS Tour for Justin Johnson Racing. Kaden accumulated 2 wins, 6 top fives,12 top tens in 13 starts, finished 2nd in points, and won "Rookie of the Year". Kaden has also competed in select LMS races where he has 2 wins (Hickory Motor Speedway), and 4 top-fives in 6 starts. Kaden is also running selected Dirt Late Model events in 2021 and has already accumulated 6 wins and 14 top-fives in 14 starts. Kaden is known as one of the top iRacers in the country he competed and qualified in the NASCAR iRacing Road to Pro Series.
2022: Kaden competed for Bary Nelson Motorsports in the Solid Rock Carriers CARS Tour where he had 1 win, 5 top 5s, and 11 top 10s in 13 starts. Kaden finished 4th in championship points even though he missed 2 races due to conflicting NASCAR Truck Series schedules. Kaden also made additional starts in the Late Model Stock, Pro-Late Model, and Modified where he recorded 2 wins, 7 top 5s, and 8 top 10s in 12 starts.
2022 On The Dirt: Kaden also made 16 starts on the dirt in a variety of cars (Factory Stock, Dirt Modified, and Dirt Late Model) where he won 12 races in 16 starts.
2022 NASCAR Truck Series: Kaden made nine starts in the Camping World Truck Series with two different teams( Tim Vine Racing and On-Point Motorsports) recording 1 top 10 and 3 top 15 finishes.
Kaden is passionately involved with the Friends of Jaclyn Foundation where he supports children battling pediatric brain tumors and other childhood cancers. He runs the FOJ logo on both his car and uniform including a tribute in the Snowball Derby to his adopted child Jackson who passed away in 2020.